OASIS Templates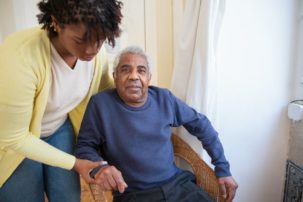 Creating good quality nursing documentation in home health industry can be very time consuming and nurses complete the paperwork at home, taking time out of personal life. Based on our  observation, home health nursing documentation for private insurance patients is easier and less time-consuming, owing to the fact that answering the long OASIS document is not a requirement. Also, in comparison to someone in the Medicare age group, these patients have fewer health complaints due to the younger age group they are in, which means lesser documentation time.
Home Health Patient Education is created with a vision of assisting our fellow field nurses working in the home health industry create quick and quality skilled nursing documentation.
Our OASIS skilled nursing assessment templates generate customized narratives for individual patient needs with few clicks. The narrative is generated once you click the Submit button at the end of the page. This summary could be copied and pasted into the comments section, if you use an EMR software, or copied and pasted onto an addendum sheet that you can attach to the OASIS form if you use paper documentation. This helps in making the home health nursing documentation quicker and easier. You can save up to 15 to 20 minutes per assessment using these nursing OASIS assessment templates. If you consider doing at least 2 assessments a day, you are saving at least 30 minutes time from writing notes.
Generate nursing progress notes summary quickly using the OASIS clinical narrative templates
Easy to copy and paste into any EHR software making nurse charting a lot easier.
Compatible with the requirements of comprehensive OASIS assessment.